Mrs. Weiss 5th Grade 2021-2022 
PARENT NEWSLETTER AUGUST 2021
Welcome Fifth Grade Students and Parents/Guardians
Hello and welcome to another wonderful year of academic and social growth for your child at Sierra Nevada Academy Charter School.  I am your child's 5th Grade teachers and I have been teaching for 30 years with 23 of those years at SNACS.  I will be instructing Reading, Writing, Mathematics, Science, Social Studies along with STEM (Science, Technology, Engineering, and Math).
ACADEMIC PROGRAMS
Common Core Reading, Writing, and Math Standards as well as Nevada State Science and Social Studies Standards are the basis for planning and instruction.  In class we will use Pearson Reading Street, Envision MATH Common Core, Pearson Interactive Science, and Project Tahoe for Social Studies.  STEM labs will be based on Pearson Interactive Science.
Evaluation is an important key in a successful learning program and standardized SBAC Reading and Math tests, STAR Reading tests, and Measure of Academic Success (MAPS) will all play a part in meeting the academic needs of each student.
BEHAVIOR, DRESS CODE, ATTENDANCE, AND GRADING SCALE
Parents, you are encouraged to read with your child the Sierra Academy Charter School Student Handbook, which is found on the SNACS website, SNACS.org.
SUPPLIES AND FEES
Supplies for the School Year are included on the final page of this newsletter.
CONFERENCES
Parents, Student, and Teacher conferences are held two to three times per year.  However, conferences can be held whenever the need arises. SNACS will hold an Open House in September to acquaint parents with this year's academic program and activities.
    HOMEWORK
Guidelines for average daily homework for 5th Graders is typically up to 50 minutes per day.
Extra Credit:  I am always happy to accept assignments beyond those that are assigned, for extra credit points.  Extra credit assignments could include:
A written summary, drawing, diorama, power point, or class presentation of any mathematics, science, or engineering topic as well as visits to museums, and local/state/national parks. (Photos optional)

Demonstration of a math or science concept presented to the class
THE REALLY BIG PROJECTS FOR THE YEAR: (Written requirements for each project will be sent home.)
October–Farm-Ranch-Mining Day Demonstration/Model/Info Poster Project and Nevada Brownie which is a project to celebrate Nevada's natural resources

November–Invention Convention — Create your own invention for the Lemelson's Young Inventors Competition

December–Graham Cracker Homestead Engineering project to practice scale model construction and Young Authors' short science story (nonfiction) for class science book

January–Science Fair Investigation, Journal, and Project Board

February—Science Game

March –Math Game

April–Egg Drop Engineering project

May–Earth Day Conservation Project and Information board as well and Recycled Art Project

May–Dream Theme Park Competition (optional
ART
Art instruction in various art styles and techniques will be on going weekly.
SERVICE TO OUR SCHOOL
Our class may practice community service through the following activities this school year if circumstances permit:
Science/Reading Buddies with younger students

Farm Day

SNACS-giving

Thanksgiving Feast

Reindeer Grams-Fund Raiser

Holiday Boutique-Fund Raiser

Floating Valentines-Fund Raiser

Spring Baskets-Fund Raiser

Fun Run and Earth Day
MORNING SNACK AND LUNCH
Please try to send healthy food for snacks and lunches. Sodas or any drinks with caffeine are discouraged.  Microwaves are available for heating food during lunch time only. School breakfast and lunch can be purchased daily. Our Student Store often has lunch and snack items.
WATER
Water bottles are encouraged and students may keep them on their desks.  Water is the only drink that is allowed during the academic periods and other healthy drinks are allowed at Snack Break and Lunch.
MISSED ASSIGNMENTS DUE TO ABSENCES
In order to succeed in school, students must attend classes every day. Our daily schedule includes activities appropriate to each student's unique learning style and academic needs and it is important that all students participate.  To accommodate absences, your child will have double the time of the absence to make up any assignments.  It is the responsibility each student to speak with me concerning missed assignments.
BEHAVIOR REWARDS 
On task behavior in the classroom is advantageous for everyone for it allows students to experience a productive learning environment.  Individual, group, and class "positive points" will be accumulated for rewards.  Behavior grades are placed in Infinite Campus so that you can see how your child is doing.
HOW TO REACH ME
You can always speak with me by phone before school starts and after dismissal.  My cell number is 775-230-1603.  During the school day, you may call the SNACS school office at 775- 677-4500, and they can transfer the call so that you may leave a message.  If you prefer to contact me through email, my personal address is mesw3@aol.com and my school address is mweiss@snacs.org
Thank you, Maxine Weiss
   
Access to Goggle Classroom Codes Assignments 
Click on the + sign in the top right area of the screen

Select "Join Class"

Type in the code

wgmgih4
         
Stay In Touch With Mrs. Weiss:  Email:     mweiss@snacs.org  or mesw3@aol.com    Class Dojo Code:  CF2WDG8      Cell Phone:  775 230-1603 
 

Hello and a warm welcome to another wonderful year of academic and social growth at Sierra Nevada Academy Charter School.  I am Maxine Weiss and I have been teaching for 30  years, 23 of those years at SNACS.  I will be instructing 5th Grade.  I have a Bachelor of Science in Education and a Science Education Master, both from the University of Nevada, Reno.  I am a volunteer advanced level Ski Instructor at Sky Tavern Jr Ski Program, a bicyclist, hiker, bird watcher, novice geologist & botanist, and I love gardening and fishing!  My most favorite subject to teach is Environmental Science.
AR GOALS FOR QUARTER 4 25% April 11, 50% April 26, 75% May 11, & 100% May 27
SCIENCE TOPICS
SCIENCE RULES!

Water Cycle, Natural Disasters & Engineering
Interaction of Earth's Spheres & Argumentation
Nature of Science
Comparative Anatomy
The Fossil Record
Photosynthesis and Respiration
Human Impacts on the Environment
Atoms & Molecules
Properties of Elements
Chemical Reactions
Synthetic Materials
Electric and Magnetic Fields
Electromagnet Spectrum
Electricity & Circuits
Next Generation Science Standards (NGSS)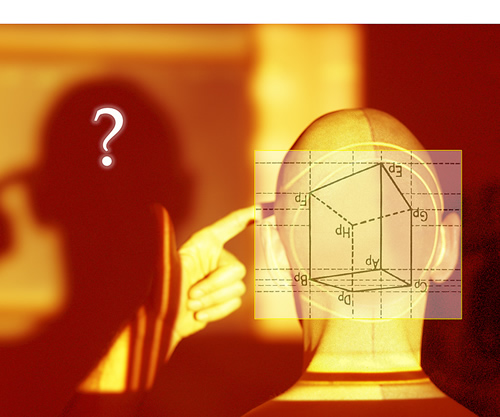 The Next Generation Science Standards (NGSS) establish guidelines for Science instruction. NGSS-aligned science standards set expectations for what students should know by the end of every grade level in the three dimensions of science:
Crosscutting Concepts
Core Ideas
Practices
Next Generation Science Standards for 5th Grade  http://www.nextgenscience.org
MATH
COMMON CORE MATH STANDARDS FOR 5HT GRADE
ELA
COMMON CORE ELA STANDARDS FOR 5TH GRADE
SOCIAL STUDIES
NEVADA ACADEMIC STANDARDS FOR SOCIAL STUDIES
ART
COMMON CORE ART STANDARDS

.